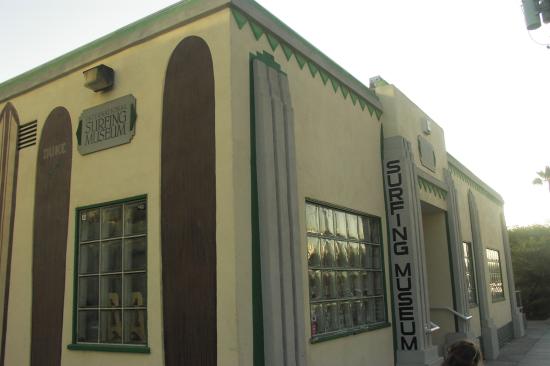 The International Surfing Museum will be hosting our annual ISBHOF event in 2016 for the first time!!
Our event kicks off at 9:00 AM on Saturday, November 12, 2016.
The International Surfing Museum is located right in downtown Huntington Beach at:
411 Olive Ave
Huntington Beach, CA 92648
Please plan to attend, as we, the 2016 Inductees and some prior year Inductees and their families would love to meet you to help celebrate their lifelong achievements in surfboard building!
Also visit the the International Surfing Museum website - http://www.surfingmuseum.org and enjoy the museum's excellent surfing displays and memorabilia.


Started in 2000 by Bob Bolen & Mike Ester to honor the life time achievements of its' inductees ...those who are involved and have helped create the surfboard industry we have today. Hall of Fame surfboard shapers are nominated by prior inductees. This is a great event and everyone is invited to attend. Entry fee is $0.00
International Surfboard Builders Hall of Fame Founders talk story at the 2008 event